About Us
We are a Bromsgrove based; Worcestershire's first Indian Deli. We serve Cold, Frozen and Warm food. We offer starters, mains and desserts. We ensure that all curries we produce are great Quality, full of Flavour and the Nutritional Standards of each and every meal remain as high as they can possibly be. All the dishes we create come in your average size takeaway container, which provides an ample size meal for one person. It is our understanding in these busy times that our customers may not always have the time to prepare home cooked meals for themselves or maybe other family members. Even a visit to the shops ensuring you have all the ingredients needed, can be a trip too long with so many other demands in our lives. Our deli offers you or maybe a loved one, the perfect way to eat well, knowing the meal is not only nutritious but very much value for money. Our delivery staff are all Friendly, Trustworthy and CRB checked ensuring your experience of our service to be a warm and welcoming one.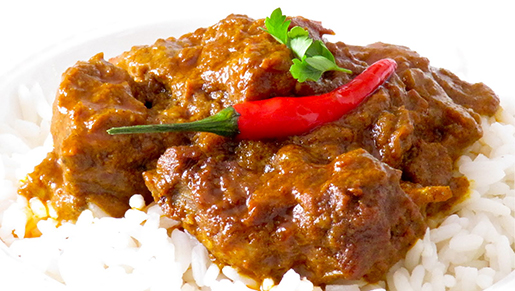 Selly Punjabis History
Selly Punjabis really began over 30 years ago, with a young Indian lad, learning how to cook curry with his dad in the kitchen of their home. This regular sociable Father Son event always created what seemed to be the perfect curry according to their taste buds. As the years have passed and the father also passed away; the son never stopped cooking his favourite curries, and quite often invited friends around to join in the fun of cooking a very large pot of curry assisted with a glass of wine or two! Further down the path of life, the son met and married an English girl, who enjoyed a curry but had never tasted a Traditional Homemade Punjabi meal. Once tasted there was no going back to a takeaway again!
Nowadays the son and his wife enjoy cooking a curry together, and hopefully the son and his own baby son will follow in the tradition of Father/Son bonding over a Curry pot. Meanwhile as the wife loved home cooked curry so much, she suggested that the son sells his dishes around the Bromsgrove area giving others a chance to Taste Traditional home cooked Punjabi food, and so began Selly Punjabis, Worcestershire's first Indian Deli.
Selly Punjabis Vision
We strive for Quality rather than Quantity. All the food that we prepare we believe to be a true mixture of Home-made Traditional Indian Cooking. Our vision or should we say our dream is to introduce many more dishes, on a wider scale covering the whole of the Midlands. Then maybe conquer the whole of Britain with Selly Punjabis.